Product innovation – Hero Mortgage, 95% Loan, Large income multiples and Help to Buy
Innovation is key in the current climate and we must applaud the lenders who are defining the way of the industry and providing mortgages for certain types of customer.
The main issues currently result around income multiples, loans size compared to the value of the property and catering for those over the age of 55.
Two recent examples come from one of our specialist lenders, Kensington Mortgages.  I don't normally single out a lender, but these guys are doing a great job.
Firstly, they've launched the 'hero' mortgage. National and Govt stats suggest that:
Over 150,000 people are employed in the Army, Navy and RAF.
More than 1.5 million work in the education sector
Nearly 300,000 men and women are working as police officers and firefighters.
Over 1.7 million people work for the NHS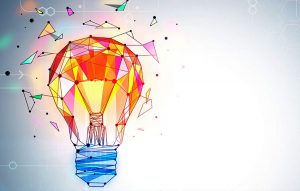 They aim to help these 'heroes' to own their ideal home.  This can include over 5 x income and thinking outside the box when it comes to complex scenarios.
Secondly, they will cater for those with just a 5% deposit who may have had a blip or two in the past.  This can include CCJs, Defaults, Payday loans and Debt Management Plans.  Terms and conditions apply and some need to be older than twelve months.
Help to Buy is increasingly in demand and again, it does not matter if there has been a small financial blip.  There are lenders looking to assist and will look at a wide range of customers.
Finally, we have seen a couple of lenders publish that they will consider loans of 6 x income.  The lender has a duty of care to make sure you can afford your mortgage today, as well as when rates rise, and specifically to it being considered affordable over a five year period.   We have seen the introduction of affordability models.  The amount you can borrow will depend on your monthly net income set against expenditure and living costs.
This works positively for the right loan to value, right affordability and right customer, as lenders are willing to offer a little bit more if you fit their specific affordability model.  Some we've seen have been well in excess of 6 x income.  So speak to a specialist who has access to the whole market, can offer such opportunities and make the right impact!