Lending down, purchases up and are you suitably protected?
UK Finance has confirmed that mortgage lending was down 4% year on year in June, amounting to £21.9bn.  Despite this, house purchases increased nearly 3% as 48,539 approvals occurred, compared to the previous year.  This is encouraging, and we're seeing 49% of all business coming into impact specialist finance being house purchases.  There's certainly a lot of properties being developed currently, so this should not be surprising!
We often associate protection needs with homeowners, but it was interesting to see recent data suggest that the majority of renters are putting themselves and their possessions at risk because they do not have vital forms of insurance in place. Research from Aviva uncovered evidence that just one in five rental households had life insurance, compared to three out of five homeowners with a mortgage. The figures are particularly concerning because the number of renters in the UK is rising, a trend driven by high house prices and other challenges which make it difficult for would-be first-time buyers to get on the housing ladder.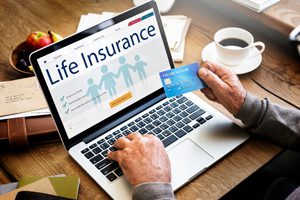 A further study from Sainsbury's Bank appeared to back up this trend, finding that while 41% of homeowners had life insurance or critical illness cover, just 26% of those renting had such a policy in place.
People are very quick to insure their pet, Sky TV, their travel plans and their house contents, but forget their biggest asset and this frequently gets left to last, or until it's too late.
Finally, from where we see it, on the front line, I would dare to suggest that consumer confidence appears to be the highest it has been for some considerable time, despite the uncertain economic climates!  July and August are never normally this busy!  It is not just one geographical area either, although does appears to have a leaning to the south. What does seem to be apparent is that the demand is for 'all types of mortgages' for all types of people!   From the straightforward, to the complex, to the commercial shop front, to the credit issues, to the first time landlord investing in their first Buy to Let property and so much more, we are seeing many different scenarios.  Why not visit our website at www.impactsf.co.uk and review all of our financial offerings and see how we can help you.