This should be a time used wisely, not only to review life goals, but also financial situations
Due to the current unfortunate circumstances, we are now becoming very used to the Coronavirus lockdown. However, perhaps this should be a time used wisely, not only to review life goals but also financial situations.
Do you have a Will? Statistics show that only one in three people currently have a will in place, with the remainder leaving the state to take over and determine how their assets and belongings are distributed when they die.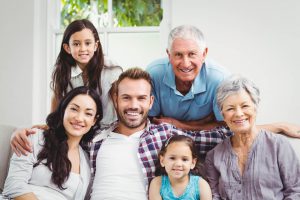 Do you have Life Insurance, Mortgage Payment Protection Insurance (MPPI), Accident Sickness and Unemployment cover, Critical Illness Cover, and more? Any of these products might be beneficial to your personal circumstances or needs, especially if you have children, and with competition increasing, these types of products are not as expensive as you may think.
MPPI makes it possible for you to keep on paying off your mortgage, even if you stop receiving a stable income. People tend to choose this option because it is explicitly designed to cover their mortgage payments.
We often associate protection needs with homeowners, but it was interesting to see recent data suggest that the majority of renters are putting themselves and their possessions at risk because they do not have vital forms of insurance in place. Research from one provider uncovered evidence that just one in five rental households had life insurance, compared to three out of five homeowners with a mortgage. The figures are particularly concerning because the number of renters in the UK is rising, a trend driven by higher house prices and other challenges which make it difficult for would-be first-time buyers to get on the housing ladder.
A further study from another provider appeared to back up this trend, finding that whilst 41% of homeowners had life insurance or critical illness cover, just 26% of those renting had such a policy in place.
People are very quick to insure their pet, Sky TV, their travel plans and their house contents, but forget their biggest asset and this frequently gets left to last, or until it's too late.
All in all, to make sure your financial situation is better protected, you really should investigate all options to cover you, your family and your financial commitments. Familiarise yourself with all the options available and do your research before committing. As always, seek professional and open market advice.