Impact Specialist Finance 'highly commended' in the 2020 What Mortgage Awards
Impact Specialist Finance has been highly commended in the Best Specialist Mortgage Broker category at the 2020 What Mortgage Awards, for the second year running.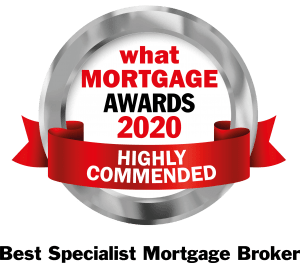 Now in its 27th year, the What Mortgage Awards recognises and rewards the very best businesses in the UK's mortgage and associated personal finance markets. Due to social distancing restrictions, the awards were announced in a live, interactive Twitter event on Wednesday 15 July. The What Mortgage Awards are voted for by the public, meaning they are a true reflection of the experience customers have had with providers during the mortgage process – from the big banks and building societies to the smaller specialist lenders and mortgage brokers.
Impact Specialist Finance was established in 1991 and has since progressed to become one of the premier mortgage brokers, packagers and distributors in the market. Based in Horsham, West Sussex, Impact Specialist Finance are experts in specialist mortgage lending, which means we can help almost anyone no matter what their needs, from borrowers with poor credit who have struggled on the high street, to portfolio landlords looking to expand and maximise their property business.
Dale Jannels, Managing Director at Impact Specialist Finance, commented:
"To be highly commended in such a hotly contested category represents an amazing achievement. I'm immensely proud of everyone at Impact and the dedication shown by our advisers in going above and beyond in servicing a range of ever-changing client needs during such tumultuous times. And the hard work will not stop here. It's more important than ever for potential buyers and homeowners to have access to good, professional advice, and we will continue working hard to ensure all our clients have access to the right solutions which match their homeownership aspirations."