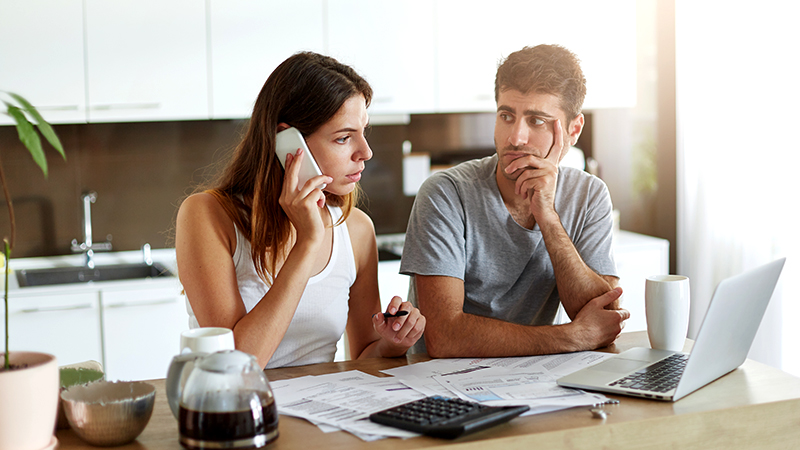 Mortgage rates have been rising in recent months. The Bank of England (BoE) raised interest rates again on March 17 with the intention to counter an expected global surge in inflation caused by rising fuel prices due to Russia's war in Ukraine. The bank's Monetary Policy Committee (MPC) voted to increase the bank rate by 0.25 percentage points, from 0.5% to 0.75%. The increase is the third rise since December when the MPC elected to up rates from 0.1% to 0.25%, and then from 0.25% to 0.5% in February.
Homeowners have already been trying to get ahead of the curve, with many rushing to remortgage at the end of 2021 in a bid to avoid rising interest rates. A total of £27.3billion of remortgages were agreed in the last three months of 2021, according to the Bank of England, the highest in three years.
With mortgage products only lasting a matter of days in some cases, borrowers are bound to be worried about missing out on the best-fixed deals if rates continue to climb.
Knowing exactly when your current deal ends is vital because leaving a fixed mortgage too early can result in early repayment charges of up to 5% cent of the total amount.
It may not be as simple as being exactly two or five years from when the mortgage started.
Some lenders will fix for a number of years from the start date of the mortgage – also known as the completion date.
However, many fixed-rate deals are fixed to a certain date, so it might be that you find you have either more or less time than you initially thought you had left to run on your mortgage. Many borrowers do not realise that they can apply up to six months before their current deal ends to secure a new one and lock in the rate. Lender offers are typically valid for three to six months.
You'll be able to find this date on your mortgage offer letter or by contacting your lender. A mortgage broker should also be able to advise you on this.
If you are currently on a fixed-rate mortgage and the deal doesn't end for another year, you may be considering switching anyway. However, the issue here is that you may be hit by an early repayment charge. Most fixed-rate deals come with early repayment charges, which often range between 1% and 5% of the outstanding mortgage amount.
In some cases, the amount reduces as the mortgage deal gets closer to finishing. For example whilst in the first year of a five year mortgage deal you may be slammed with a 5% charge, however, if you are in your final year, you may only be subjected to a 1% charge.
The simple answer is to speak to a mortgage broker, like Impact Specialist Finance, as we can check your current mortgage whilst also providing you with your future options. We also offer fee-free mortgage advice, what have you to lose?